Home
/
Sérignan beach and village in South France Occitanie
Sérignan beach and village in South France Occitanie
This post is also available in: Français
 Sérignan Beach
Serignan beach, As the name suggests, Sérignan plage is the beach of the village and of its residents
3 kms of sandy beach, for you only

Sérignan beach in l'Hérault region, is the sea side part of the village , it is the paradise for sunbathing, practicing water sports like windsurfing,  sailing, kitesurfing, horseback riding in the sunrise on the beach,  fishing in river or beach in surcasting,…. swimming question : the blue pavilion has been awarded every year since 2009
Dunes can reach up to 8 meters height, making it the tallest in the region
In the evening with the family, you can picnic on the sea side, at sunset, quietly and after the heat of the day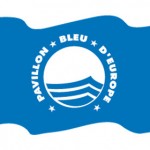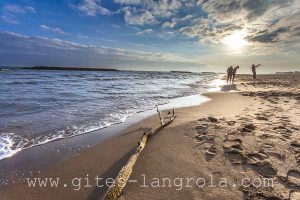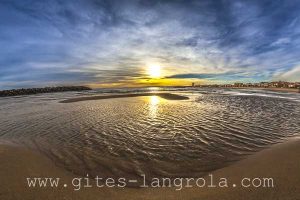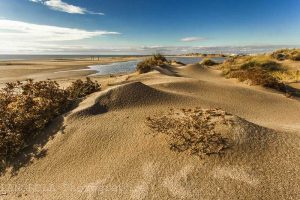 Sérignan village is within 4 km of Sérignan beach,
It is a typical and very lively mediterranean village with its traditional place lined with cafes and restaurants, shaded by hundred-year-old plane trees.

Its market 3 times a week,its millennium collegiate church, its wines from the village producers, numerous sports facilities and rugby king sport.
The regional museum of contemporary art, the auditorium la Cigalière, illuminated by the work of a famous french architect Buren.
Since July 2016 a bike path and a pedestrian bridge make it possible to connect the centre of the village with the road to the beach.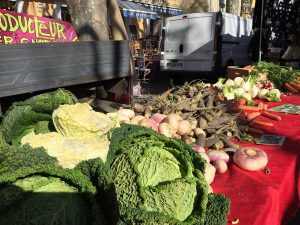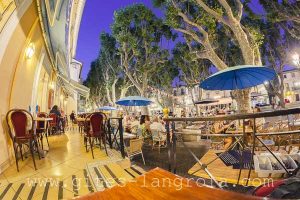 From mid-June to mid-September, a shuttle bus runs every day between the auditorium la Cigalière and Sérignan plage (line 22)
Sérignan beach it is:
• 5 public beaches : la grande Maïre, la Chapelle, Séoune, the naturist beach, les Orpellières natural sites protected by "le conservatoire du littoral"( a state agency that protects the coastline)
• 3 lifeguards stations : La Grande Maïre, la Séoune, Les Orpellières.
• La Grande Maïre car park 3 euros guarded car park (also a small non guarded car park Orpellières beach)
• Acces adapted for the disables persons with an amphibious armchair
• Toilet car park la Grande Maïre.
• Dayly cleaning of beaches
• Constant surveillance of the local police
[/one_half_last]